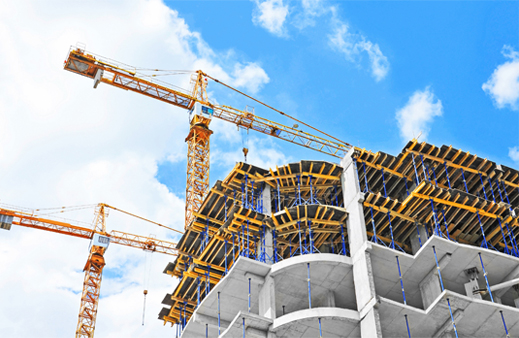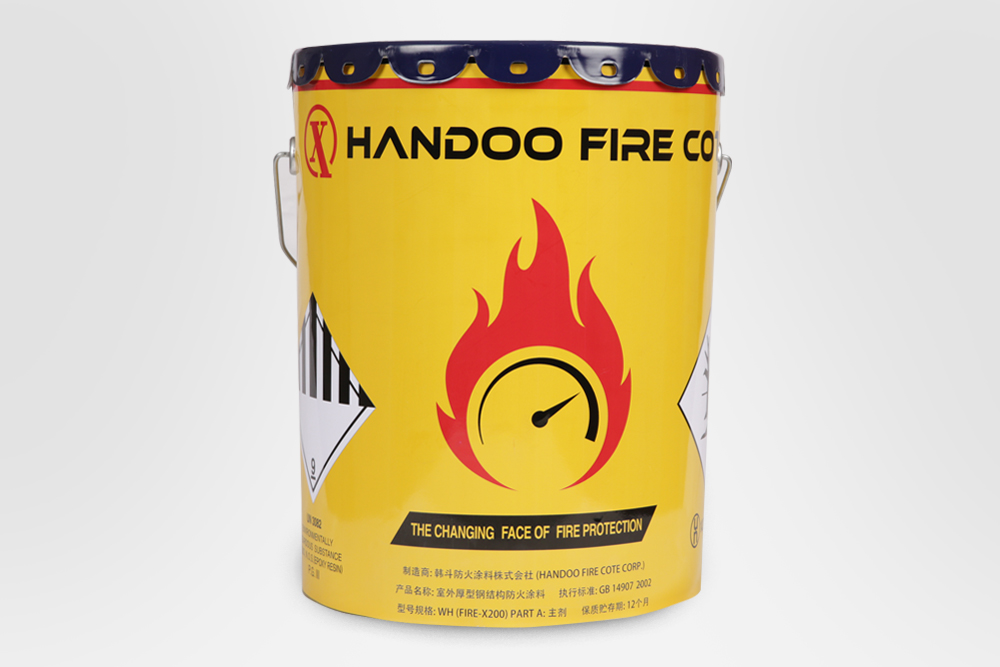 FIRE COTE X300: 3hour Fire Resistant Coating
FIRE COTE X300, developed by Handoo Fire Cote, Corp., is a solvent-free, two component epoxy intumescent coating which protects steel from fire heat by swelling more than 10 times. Ultimately its film becomes an insulating layer for the metal substrate. It is designed to provide up to 3 hour fire protection. In the event of fire, the film of FIRE COTE X300 expands more than 10 times to form a carbonized insulation layer which prevents steel structures from fire heat. These products are designed to provide up to 3 hour fire resistance. It is environment-friendly unlike solvent-borne coatings and incredibly durable in a harsh environment.
USE
Designed to be used on structural steel beams and columns for commercial buildings, residential buildings, industrial facilities and hazardous substance processing facilities.
Property Data
Category

Property

Note

Color

Base: dark gray / Hardener: light gray

Dry Film Thickness

Column 13.2㎜

Beam 13.5㎜


Fire resistant coating

Specific Gravity

1.20±0.2

25℃

Volume Solids

100%

KSM 5000(2113)-2003

Mix Ratio

Base2 : Hardener1

Drying Time

Set to touch 5 hrs

Dry hard 11 hrs

25℃

Spreading Rate

1 kg of X300 will provide 1 m² to 1 mm of fire protection.

Theoretical rate

Packing Unit

50kg(Base:17.9kg*2can/Hardener:14.2kg*1can)




Shelf Life

24 months

5~30℃

V.O.C (g/)

zero